Sheepy Shuffle 2021
Date: 31/08/2021
Location: Anywhere
Website: link
VIRTUAL HALF MARATHON and 5K FUN RUN ~ OUR VERY OWN 'SHEEPYLYMPICS'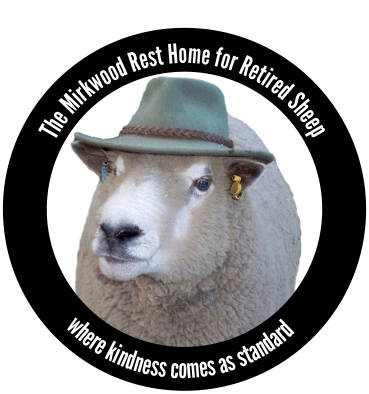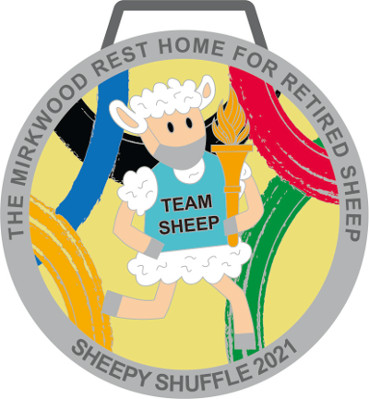 The Half Marathon & 5K events hold a road and multi-terrain UKA licence number: 2021-41725
Last year the Sheepy Shuffle event sold out and there was huge demand for us to do it again and to include an option for children & new runners to take part. We are incredibly pleased to be able to offer two distances this year, choose from the half marathon distance or 5K distance. This virtual event is organised with kind support form Norwich Road Runners to raise funds for the Mirkwood Rest Home for Retired Sheep, an animal sanctuary in Lincolnshire which cares for rescued sheep.
Link to the Mirkwood Facebook page here: The Mirkwood Rest Home for Retired-Sheep Facebook page
Half Marathon; run or walk 13.1 miles on the route of your choice in one go. A combination of run/walking is also fine.
5K; run or walk 5K on the route of your choice in one go. A combination of run/walking is also fine.
The half marathon and/or 5K can be completed any time between 1st July and 31st August 2021.
Entry includes a fun race bib which enables you to be part of our special Sheepylympics 'Team Sheep' downloadable once you have entered. A 'ewe-nique' 7cm bespoke medal picturing a sheep wearing a facemask carrying the Olympic torch and bursting through the Olympic rings (posted) and a certificate which will be emailed to you after the event. The medal is the same for both events, but the ribbon is different and reflects the distance covered. We also have a very lively dedicated Facebook race page: Sheepy Shuffle Facebook race page
Once you have completed your run/walk simply log back into the Total Race Timing website and manually put in your finishing time along with a link to your Strava or Garmin if you wish.
Medals will be posted after you have completed your 13.1 miles or 5K from the end of July.
Please complete your 13.1 and or 5K miles in accordance with any social distancing rules in a responsible and safe way. Hi-viz is advisable if you will be on roads or crossing roads. Take liquid and snacks with you as necessary and choose the safest time of day to run based on weather conditions etc.
Half marathon open to ages 17 and over. 5K open to everyone but children under the age of 11 should be accompanied by an adult. All entrants complete the virtual event at their own risk.
Event organised by Mandy Foyster
Any queries regarding the event please email: mandyssheepshuffle@virginmedia.com
Entries are non-refundable and non-transferable.